THIS COMPETITION IS NOW CLOSED. Thank you to everyone who entered. We'll be revealing results soon!
Why not enter your pictures of the 'New Forest in miniature' into this great micro-forest photography competition?
Zoom in for a closer look and you'll discover some amazing wildlife species in the New Forest National Park.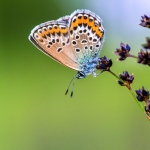 The smaller species, which often go unseen, have an equal part to play in keeping the New Forest's site of special scientific interest (SSSI) in good condition and one of the most ecologically-important areas in Europe.
We've launched this competition to celebrate the 10th year of the Higher Level Stewardship scheme, which is helping teeny wonders such as sundew, small fleabane, and the rare tadpole shrimp to thriv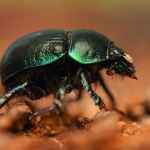 e.
If you have a keen eye, we'd love you to send us your close-up photos of the smaller details of the New Forest – all those tiny plants, insects, fungi and creatures which can be seen and enjoyed if you look closely.
The best photos will go into an online gallery, and the winner will receive a £50 Amazon voucher. Take a look at the great photos on this page for some inspiration.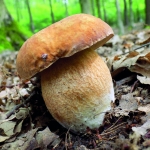 It's easy to enter, simply download the Microcomp entry form and email it with your photograph to microcomp@newforestnpa.gov.uk.
You can enter as many times as you like, but please send a separate entry form with each photograph.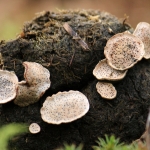 So, whether you're an amateur snapper or a professional photographer, this competition is about getting a closer view of the New Forest. We look forward to receiving your entries by midnight on 17 November.
Terms and conditions:
Entrants must be 18 years or older to enter
Photographs must have been taken within the New Forest National Park by the person submitting them
Multiple entries per person are allowed but there is only one prize
Competition not open to National Park Authority staff or their relations
Photos can have been taken any time and with any type of camera or phone
By entering the contest, entrants agree to have their submitted name displayed on our website and used in connection with the image without any fee or other form of compensation
Prior to submission, entrants must not have offered any of their entries for sale, been paid for any publication of their entries, or won or been runner-up in any other photographic competition with any of their entries
Entrants agree to allow New Forest National Park Authority to use their entry online or in any promotional material with a credit where possible
The subject matter should be small, and not be part of a much larger plant or animal (with the exception of flower heads, if these provide the focus)
Photos should not contain recognisable individuals
Submitted photos should be jpeg format, no smaller than 1Mb and no larger than 10Mb
Entry closes at midnight on 17 November 2019
The winning entry will be chosen by our ecology team at the New Forest National Park Authority
The winner will receive a £50 Amazon voucher
Southern damselfly picture credit: Martin Fowler